Origin
- According to
wikipedia
, the origin of Lychee comes from China. In fact, there is a historical reference linking this fruit to the imperial palace. It is said that an Emperor from the Tang Dynasty had this fruit delivered by messenger "fast-horse" to his most favored concubine.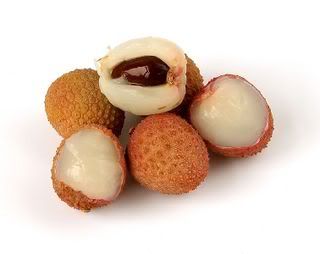 The Look
- Usually with light red shells to darker red shells. The shells are hard and spiky. Flesh is thick and sweet.
Taste
- The taste is crisp and sweet, similar to honey.
Lychee has been seen in imported candies, smoothies, specialty supermarkets, martinis, and dessert.